Build your dream craft space without leaving home!
Always feel like there's never enough crafting space?
Constantly leaving projects unfinished?
Storage systems and container sets creating even more clutter?
Wish you had your perfect craft room, not someone else's?
You can have it and keep it looking beautiful with The Organized-ish Craft Room.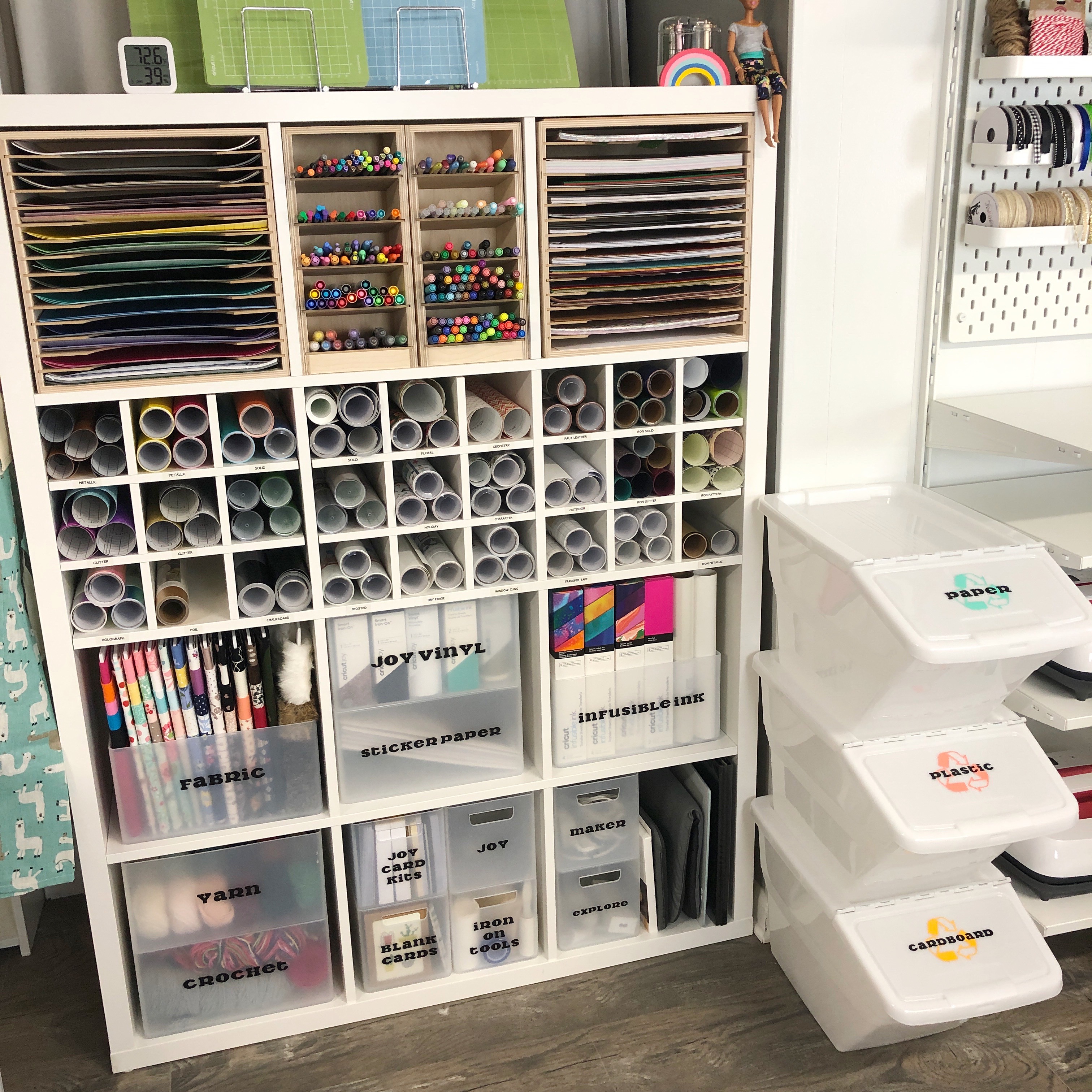 What is The Organized-ish Craft Room?
The Organized-ish Craft Room is a digital collection of video workshops to help you plan, set up, organize, and maintain your craft space.
Each video ranges from 2 to 8 minutes so even the busiest working mom can fit a few learning sessions into her schedule.
I designed the course to follow the exact process I use with my clients from start to finish.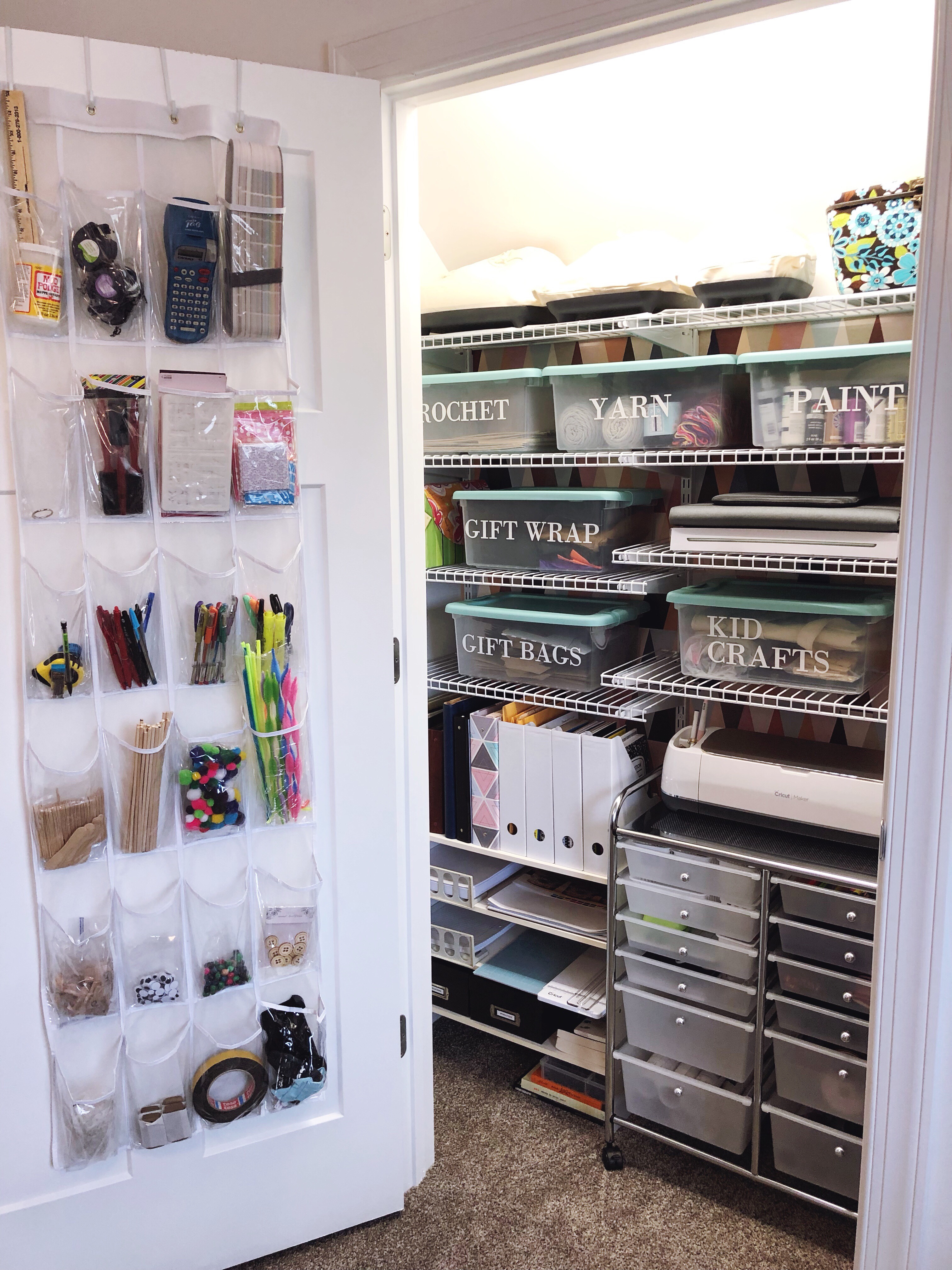 The Organized-ish Craft Room E-Course is for people of all ages and experience levels who enjoy crafting at home.
Whether you are a hobbyist or an Etsy seller, you need an organized craft area in order to produce great projects.
This course is for homes of all sizes, so you'll learn how to organize a small hall closet in an apartment or a 300 square foot bonus room.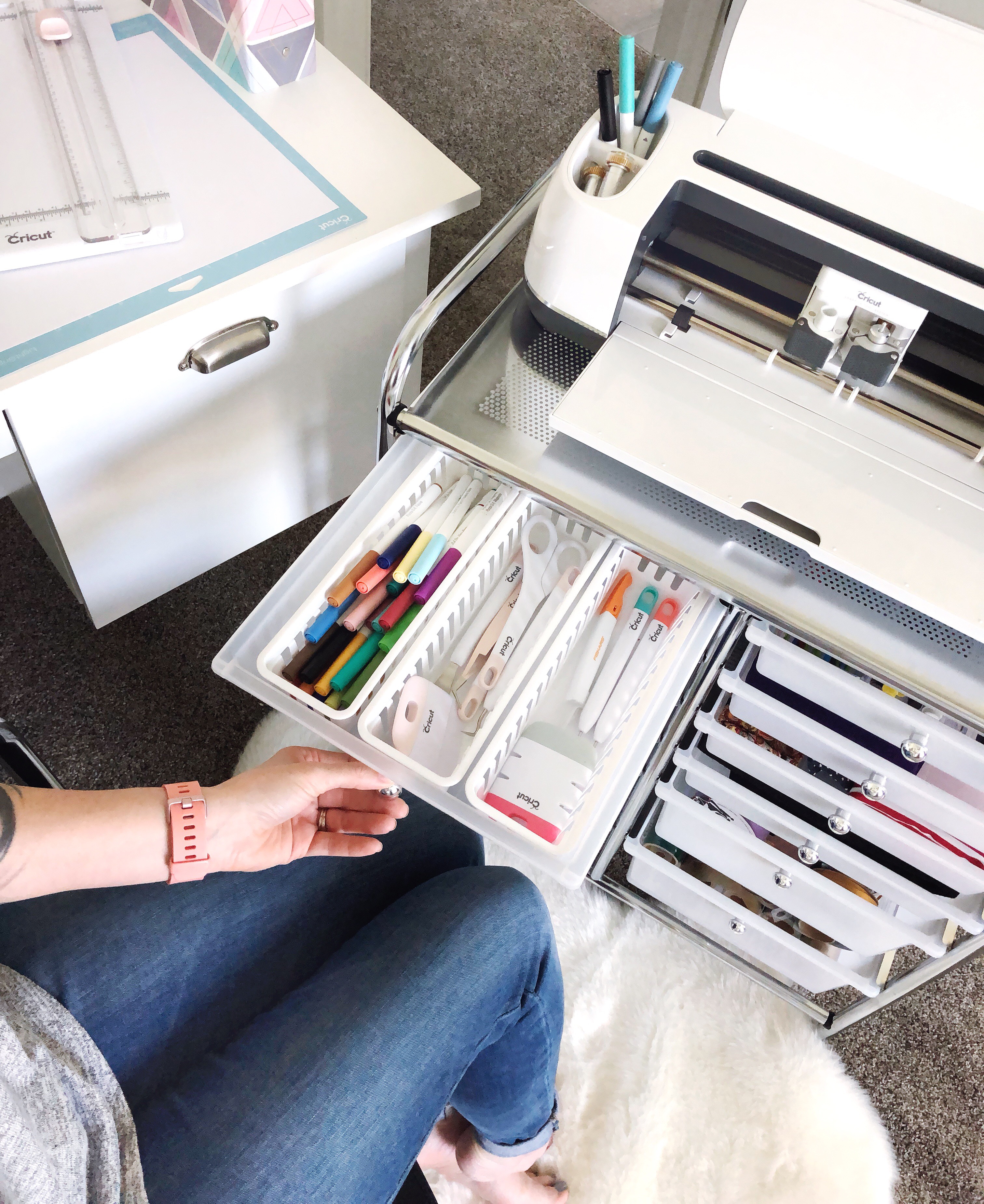 What Will I Learn?
In this self-paced course, you'll learn how to plan, set up, organize, and maintain the craft space of your dreams.
I cover full rooms, closets, and even small nooks in a shared room, so no matter how much home you have, you'll get a step-by-step action plan for crafting your workspace.
See the Module Breakdown below for more info.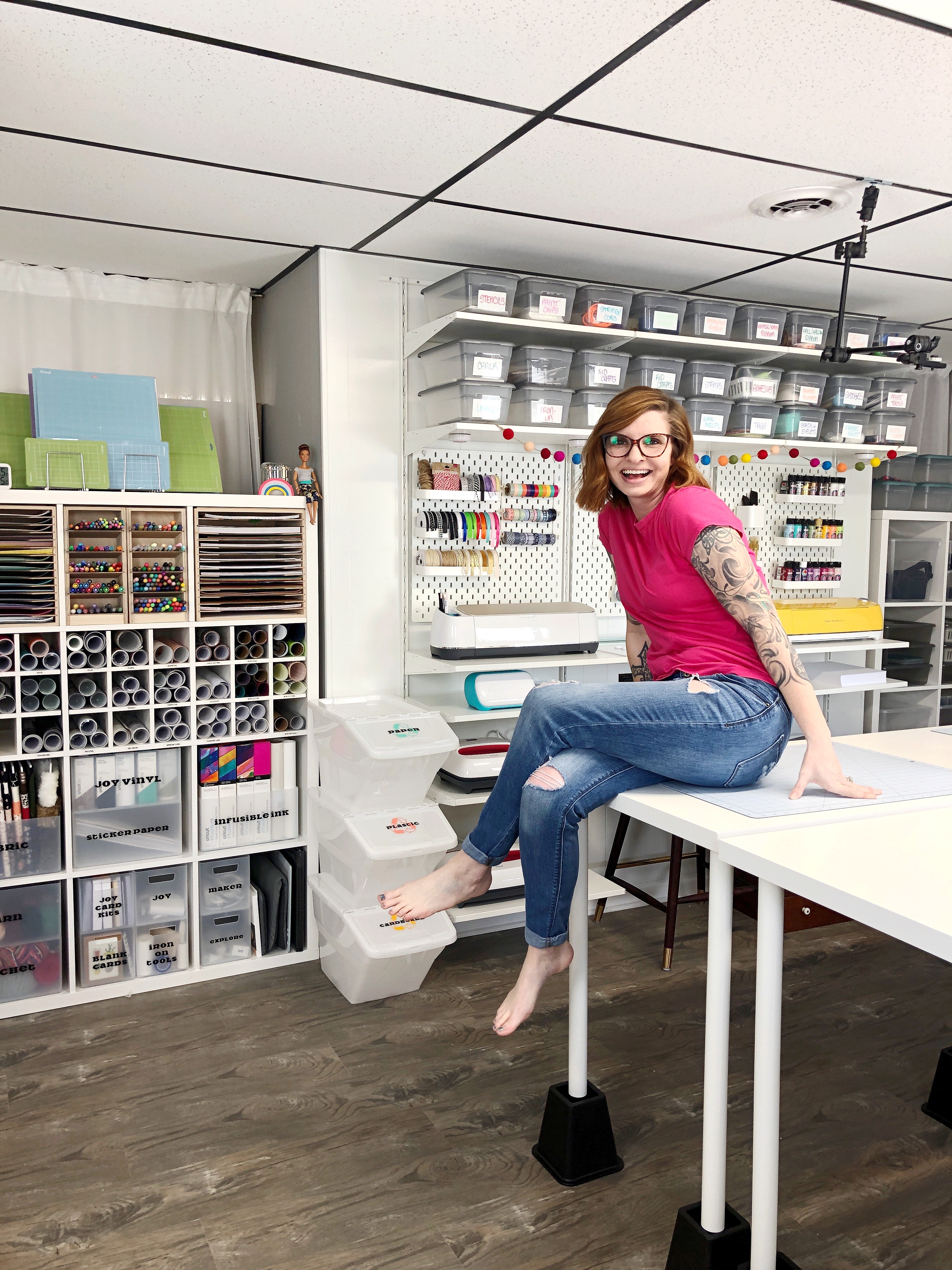 Meet Your Instructor
I'm Lela Burris, creator of Organized-ish, a lifestyle brand that breaks stereotypes about organization. I help people of all ages and backgrounds smash the belief that an organized space is perfect and clean all the time. I've been a blogger and professional organizer for nine years and I've spent that time proving that progress beats perfection all day every day, and being Organized-ish is good enough. As a fellow crafty lady, I know how important it is to have your supplies in order and easy to find when the inspiration hits you. That's why I created this course.
I've worked in everything from a tiny apartment linen closet to a full 800 square foot studio, and I'm a four-year Cricut Brand Ambassador and Educator. I've travelled around the country testing new products, leading crafting tutorials, and helping thousands of women of all abilities gain the confidence to be creative without clutter.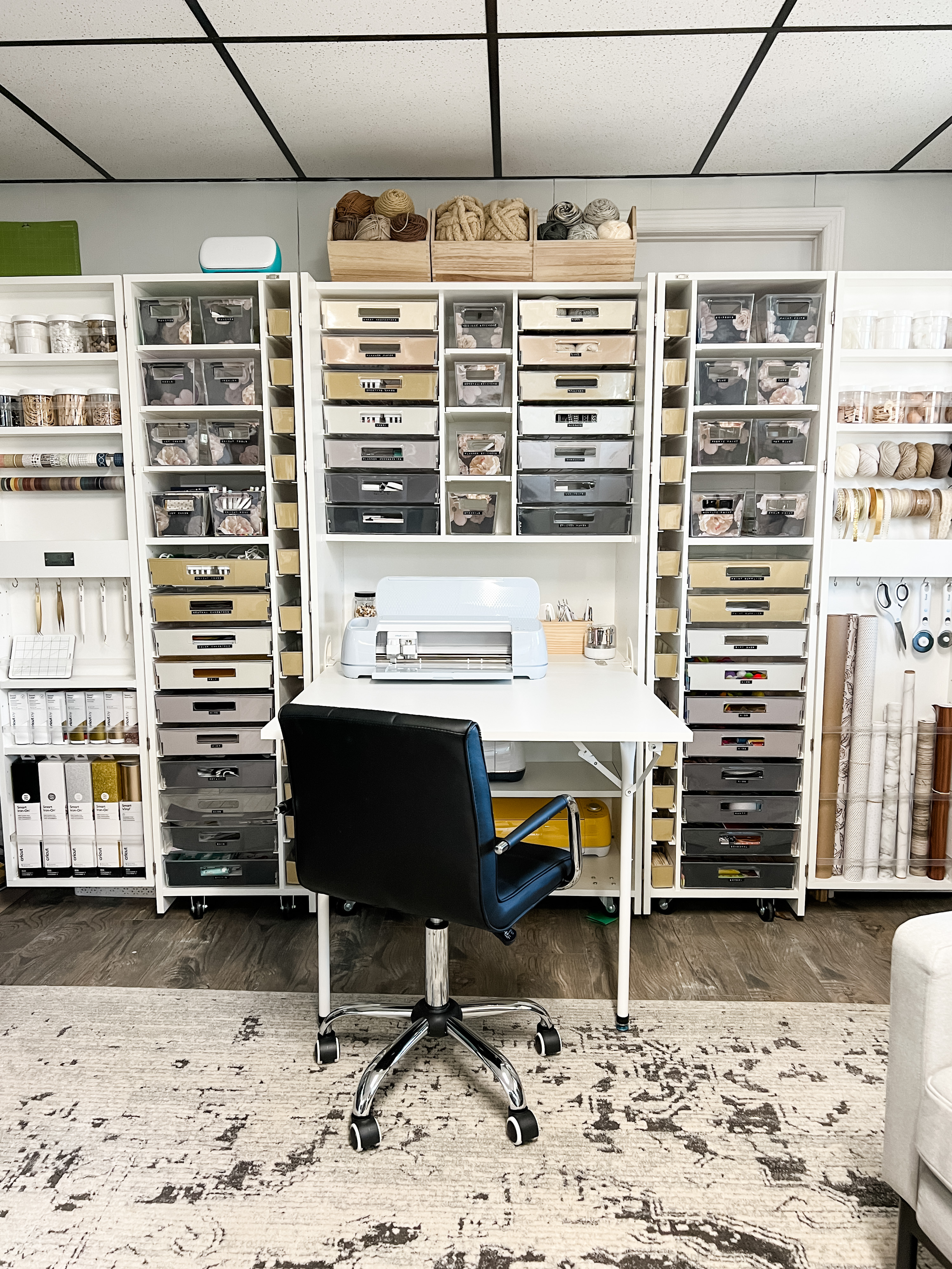 Learn how to customize and organize a Create Room DreamBox to save space in your craft room or add hidden storage to another room of the house. Includes what to order, what to skip, how to set up your new DreamBox, and even templates for tote covers and layouts.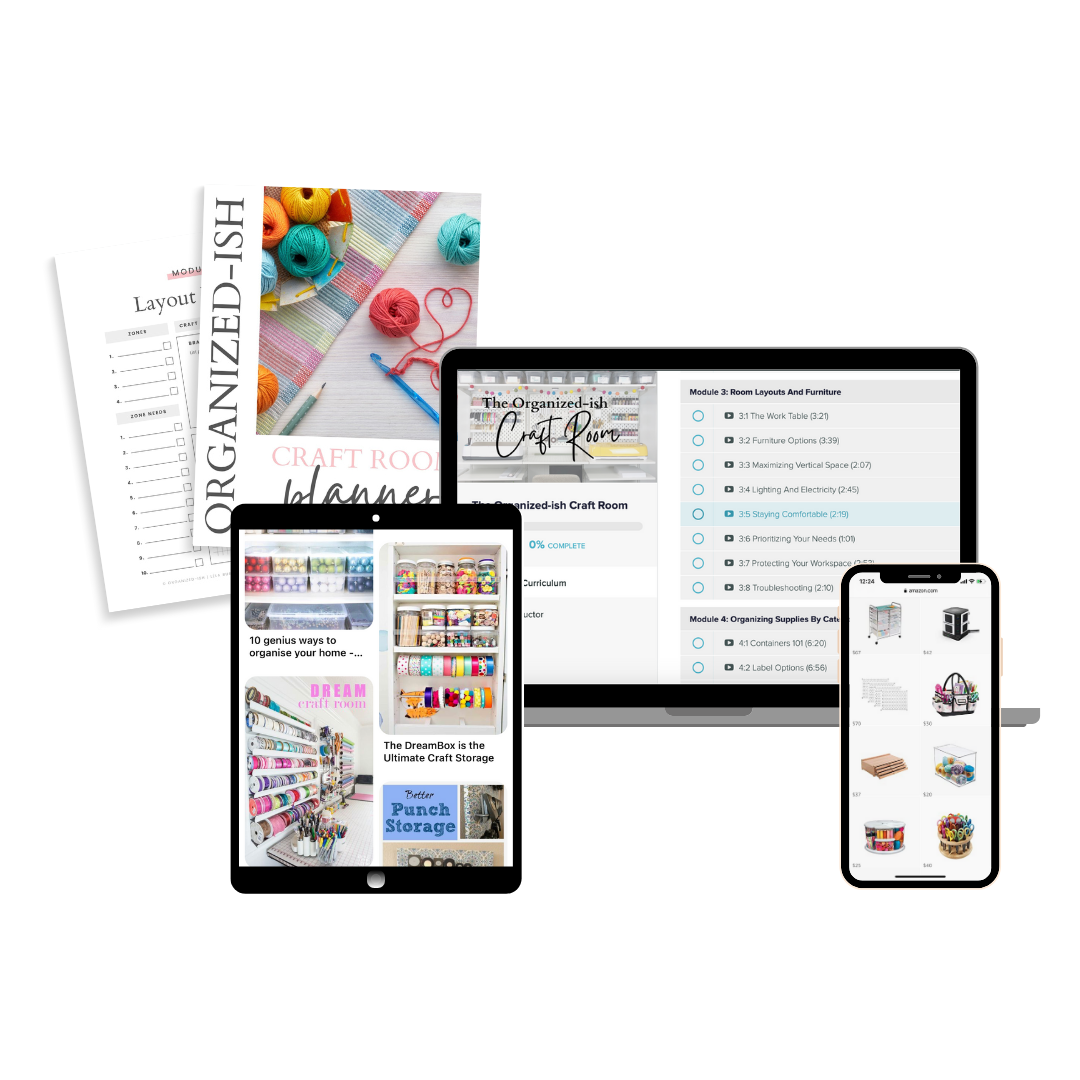 Module 1: Inspiration And Goals

Module 2: Purging And Planning

Module 3: Room Layouts and Furniture

Module 4: Supply Organization by Category

Module 5: Safety and Maintenance

Module 6: Organizing A Dreambox (Bonus)
If you get stuck along the way, don't worry! I packed each module with bonuses, and I'll cover troubleshooting tips, too.
I'll be with you the whole way through. All you have to do is get started.
Because of the digital nature of this course, we cannot accept refund requests.